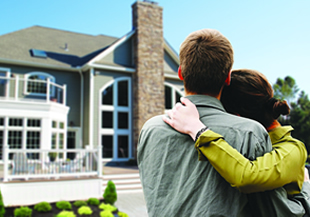 Exterior Design Specialists Reviews & Testimonials
Are you a member of Angie's List? Check out these comments from a few of our satisfied customers. Send us an email if you would like to share your feedback with us.
"We are extremely pleased with our choice of Exterior Design Specialists to install our new windows, doors, siding and deck.  Dan, Don, Alex and every member of their team are professional, knowledgeable, informative, responsive and friendly. Their commitment to quality, workmanship, work ethic and customer satisfaction is simply outstanding.  The project from start to finish went very smoothly and on schedule.
EDS exceeded our expectations and we could not be happier with the outcome – our house looks fabulous! Thank you!" — Scott Johnson
"I want to take this opportunity to thank you for the outstanding work you and your team provide to Dream Developers. Our relationship has existed for over five years and during that time your professionalism and friendship has been no less than superb. We receive from homeowners on the quality of work and the pride your employees exhibit in doing both vinyl siding and custom azek trim work. The work that is done on our home sites has always been of the highest quality. When requested to take care of a warranty issue or a problem it is always done expeditiously and without question.
Thank you again for the outstanding service you provide to Dream Developers. I look forward to a long lasting relationship."
— Stephen J. Motto
President, Dream Developers
"They are great. They showed up when they said they would and did the work they said they were going to do. They were personable and honest and seem trustworthy to have work on my house. Just an all around good experience."
— Satisfied Homeowner
"We are very pleased with the work done by exterior design specialists.  Don, Alex and the team were very punctual, patient with changes, and fast with getting the job done (we had old siding removed and new siding, trim, and gutters installed).  The quality of the work is very good.   EDS were not the most expensive, and were not the least expensive, but definitely offered the best service, quickest project completion, and allowed us to make changes/additions on the fly.  We will definitely consider them when we do some window and door work in the future."
— Satisfied Homeowner
"During the October 2011 freak storm, the house sustained damage to the roofing and the siding. I contacted three contractors. One was way high. EDS and another contractor were pretty close. Don from EDS came to the house to look over the work. He also arranged for  several meetings both at my house and in his office to discuss the work and options. That is what I appreciated the most; multiple meetings to discuss the work and the time to think about what I wanted to do. I can't stress that enough! As we changed the scope of the work we wanted done, and the different selections of trim, Don provided updated estimates. That was the best part, the estimates were always up to date with the latest discussions…"
— Bill & Cindy
Enfield, CT
"Overall, I gave EDS an A rating because they were competent, professional, responsive and reasonably priced.  We have an older, Cape style house that still had its original 1950s siding.  Needless to say, it was not in great shape after all of those years of service.  Before starting the project, we solicited estimates from five companies.  EDS was the next to low bid out of the five.  We choose them for the project because they offered the best total package.  Don had great ideas about what we could do to replace the old, wrought iron decorative columns in the front of the house – at a reasonable price… "
–Satisfied Homeowner
"We received quotes from three bidders. The price quoted was the lowest for the scope of the entire project.The project went extremely well. The installation crew was very professional and friendly. The owner of the contracting firm stopped by frequently to check on the work in progress. The project forman was very friendly and briefed us on what was planned for the next day and answered any questions we had. The contractor worked on the project continuously from start to finish, except when rain prevented it. The crew had excellent attention to detail and the appearance of the installed project is outstanding. The work crew cleaned up every day and was very careful to protect our landscaping around the house. We are extremely pleased at the finished appearance of our home. The new appraised value of our home increased to a value that is over twice the price of the project…"
— Ed
West Suffield